About Subhash Rana @subhashranacoach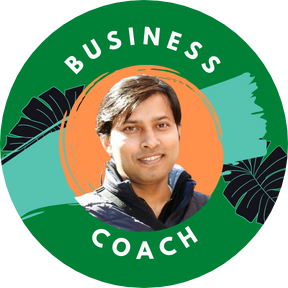 Few words about subhash rana (#subhashranacoach)
Telling about Subhash Rana, he is an innovator, business coach and serial start-up entrepreneur experienced in the aspects of business formation, marketing, operation, and management. Subhash Rana is a visionary product developer with deep experience in Tech as well as marketing. Effective communicator and motivator who identifies and leverages assets in teammates to reach organizational goals. A relentless optimist who believes there is no failure, only feedback.
Involvement - About subhash rana
Co-Founder & MD - Petuk Ji Pvt. Ltd.
Founder & CEO - One17 Technologies
Start-up Business Coach - Helping start-ups by guiding them FREE OF COST
Qualification & Experiance - About subhash rana
if you ask about the qualification of #subhashrana, he is a MCA + MBA in marketing and having 17+ years of corporate experience in various domain including 3+ years of experience in start-up entrepreneureship.
The great initiative about subhash rana
@subhashranacoach (Formaly Subhash Rana) started weekly free Live business coaching session for start ups and busniess owners with the mindset to grow together. The program name business charcha without kharcha ( #businesscharchawithoutkharcha ) is an initiative that is getting very popular day by day, Within one month of launch this initiative even as a trial, two start up has joined the gang of subhash rana ( #gangsofsubhashrana ) to take the benefits of his experience and knowledge and few more are connected in discussion for mentorship.
Join the Gang of Subhash Rana